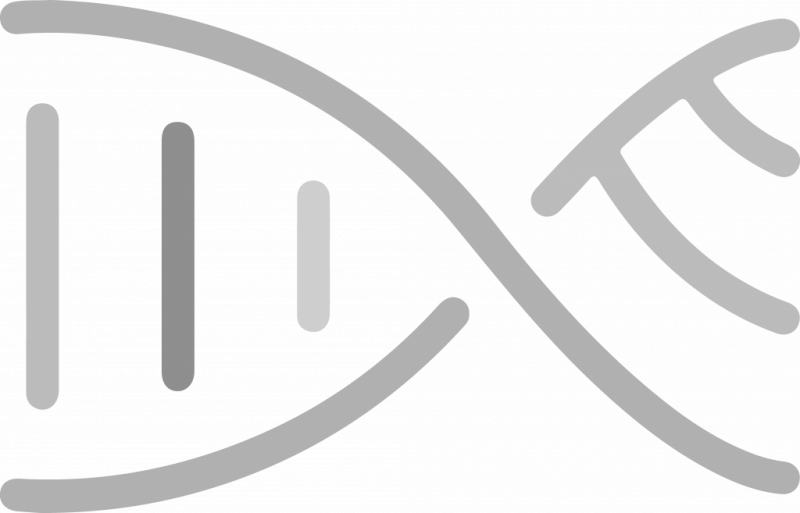 DNA sequencing is the process of determining the precise order of nucleotides within a DNA molecule. The advent of rapid DNA sequencing methods has greatly accelerated biological and medical research and discovery. Among others, DNA sequencing is used for identifying:
The complete DNA sequence of an organism's genome (Whole Genome Seq, WGS)
The precise DNA sequencing of all the protein-coding genes in a genome (Whole Exome Seq, WES) or of a specific group of genes (Gene Panel Seq)
The binding sites of a DNA-associated protein (ChIP-seq)
The DNA regions in the genome associated with regulatory activity (DNAse-seq, FAIRE-seq)
The sequences that act as transcriptional enhancers (STARR-seq)
In principal, DNA molecules are end-repaired and tagged with specific "barcoded" oligo adapters. Several DNA libraries are usually pooled (multiplexing) and sequenced in a single assay. A read (or 2 reads in paired-end) is produced for every DNA fragment and the total number of reads for each sample are compiled and then aligned against a reference sequence.
Several DNA-Seq applications can be carried out in GGC, each requiring different types of library preparation and sequencing modes. For WGS and WES paired-end, sequencing with long reads (150bp) is usually performed at variable depths (20-100x) depending on the application. For ChIP-seq, FAIRE-seq, DHS-seq, single-end sequencing (75bp) is usually performed but this may change depending on the requirements of each specific project.